Schiro's Collision Repairs
Authorized Body Shop for Northridge Toyota
Schiro's Meets Toyota's Certified Body Shop Technician Requirements
Enjoy the many benefits of choosing an auto body shop who's technicians meet Toyota's Certified Body Shop requirements. They'll do the job right, and get you back on the road.
Factory Trained Technicians
PPG Toyota approved body repair paint system
Prioritize the usage of factory Toyota parts
Repairs follow Toyota's factory recommended body repair procedures
Lifetime warranty on repairs
ASE certified auto body repair technicians and managers
VeriFacts Automotive quality assurance verified
Best-in-class collision center customer service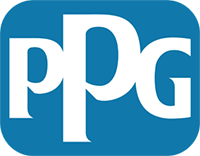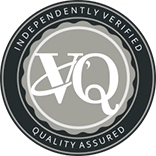 Schiro's Collision is here for you
If you are involved in the unpleasant event of an auto accident, Schiro's Collision is committed to making the autobody repair experience as pleasant as possible. Schiro's Collision Repair has a compassionate and highly trained customer care team that will carefully guide you through the entire body repair process. Schiro's highly trained technicians, advanced equipment, and dedication to best-in-class body shop quality give you the assurance of satisfaction and peace of mind that you are in good hands. Further, all repairs are backed by their written lifetime warranty and their attention to the finest details demonstrates Schiro's Collision Repairs commitment to body shop excellence.
Collision Repair
When accidents occur, collision happens (actually, that's quite the point of the whole accident thing) these collisions can vary, and so do their effects. For instance, while slight collisions can be easy to get out off and they will probably even leave just a few scars that can be done away with there are a few collisions that leave much more than bruises- both to the car and the owner. 
When these collisions happen (the latter, that is), then you have two options; you can ether discard the car and get a new one, or you can look into a collision repair service. 
Simply put, a collision repair service is one that will help repair cars and eradicate the visible effects of collision. Essentially, the end result of such a service is that you'll have a car that is looking brand new again.  
 However, it is also worth noting that collision repair results vary, and the satisfaction you'll get will depend largely on the skills of the contractor. 
Paintless Dent Repair
As far as body damage repair goes, there really is no big deal about shallow dents. They usually affect just the outermost layer of the car and the negative effects that the cars are usually just related to the general aesthetic of the car (that of course, is assuming that the impact was soft enough that it dint really do much to affect the paint of the car).  
If your car's paint was chipped or cracked due to the unfortunate incident that occurred, it is not eligible for the paintless dent repair service. This is because paint repairs are much more involved, and they can become much worse if you don't fix the exposed metal quickly enough.
From all that, it is pretty simple what paintless dent repair is. It is a form of auto repair that sees to alleviate the effects of a nasty collision on the ar. For cars that have been badly affected by the collision that the paint has been damaged, this is the perfect type of service. 
Wheel Repair
The ride and cosmetic appearance of your car's wheels can be a tad difficult to keep up with. While in operation, wheels are exposed to a lot of harmful road conditions constantly (thanks to environmental elements such as dirt, tar, stones, etc.). Also, impacts like car damage and collision with potholes can have a wide array of effects on the general appearance and performance of your wheels. This will most probably lead to a lot of damage to the suspension of the car as well. 
As its name suggests, the wheel repair service is more of a reshaping service that seems to bring a collision-damaged wheel back to its original form 
A wheel repair service can be carried out regardless of whether the wheel is on your car or if it has been detached from it. In the end, what you get is a wheel that has been repaired and fixed, looking new, and read for the road again.
Windshield and Glass Repair
Your windshield actually plays an important role in ensuring the safety of your vehicle. When it develops cracks, it is possible for these cracks to hinder the visibility that y enjoy when riding. Also, in the event off a rollover, the windshield has been designed to keep your passengers inside the vehicle, thus ensuring their safety as well. 
There are many instances where the windshield can get damaged; some are unfortunate (for instance, accidents), while some might even be protective reasons (for instance, your airbag can inflate off the windshield and from there, cause a cracked or detached windshield, although this usually occurs when the windshield is poorly installed).  Regardless of what it is, it's pretty obvious that a cracked windshield is one thing that you don't want for your car.  
We tend to forget the importance of windshields usually because they don't require the same maintenance as the engine or the battery. However, this is wrong. 
The purpose of the windshield and glass repair service is to fix any damages that have been done to the windshield and windows of your car, regardless of what damage has been one to them. It could come in the form of a glass repair, and it could come in the form of a total replacement. 
Interior Repair
Apart from issues with the exterior parts of your car (for instance, the frame or the wheel), it is also possible for accidents to have effects on the interior of your car. Appliances, the steering wheel, etc. can be easily damaged, and this can cause a serious issue when it comes to the application of your vehicle. 
An interior that is well kept can have serious impacts on the resale value of a vehicle. It can have various impacts on the way the vehicle loos, and this is without considering its effects on the vehicle's aesthetic appeal. 
In the event of an accident, the interior repair service will be able to examine the car's interior parts and make repairs and fixes where necessary. 
Frame Straightening
Frame damage- when it comes to accidents- is actually quite common. Well over 500 percent of auto accidents consist of damage to the frames of cars and if the frame of your vehicle gets damaged in the event of an auto accident, then you'll most probably need a frame straightening service just as much as you'll need a collision repair job. To wit, make sure to get a qualified auto body shop that will have the proper equipment needed to restore the shape of the car. 
Your selected auto body shop should have an auto body frame machine that makes use of hydraulics in order to bring the torque and leverage that is required to pull the damaged frame back to the way it was before the accident. 
The major advantage of a frame straightening service is that just like a paintless dent removal, this service brings the rue shape of your car out and restores it to the way it was originally.