Toyota Wholesale Parts Delivery
Welcome to Northridge Toyota Wholesale Parts Dealer we strive to provide you with the lowest cost and fastest service. We have an overstock of Genuine OEM Toyota parts ready to be shipped. We will even ship out to you factory replacement Toyota parts directly from the warehouse to your repair shop.
Why Buy From Us?
We sell genuine OEM Toyota parts!
You'll get your parts fast!
We are the parts experts
Free local delivery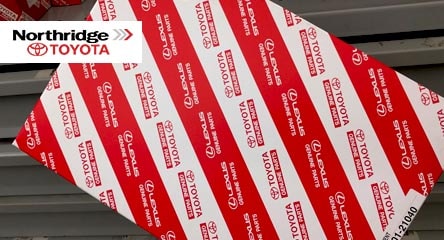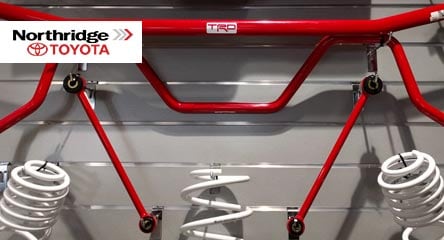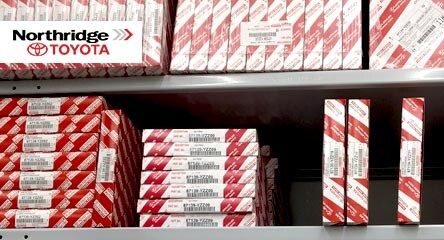 What about After Market Parts?
Parts manufatured by a company other than Toyota can produce a high volume of parts for different types of vehicles not just your specific Toyota model.
Similar to OEM parts in like, kind and Quality.
May or may not perform well as OEM parts.
May not fit perfectly.
Made by Third Parties, who might not be familiar to your Toyota specs.
Not all aftermarket companies back their products with warranties.
Because there are so many manufacturers and parts on the market, choosing the best one for your Toyota can be overwhelming.
Making the Right Choice - Go with Genuine Toyota Parts at Northridge Toyota

There is a reason why you choose and drive a Toyota, or even know someone who does.
Toyota vehicles are definetly one of the most popular vehicles in the world. People love them because our Toyota vehicles are reliable and affordable. So don't sacrafice your Toyota reliablity by allowing 3rd party parts be installed.
Keep your Toyota a Toyota!
Toyota Parts for our Popular Toyota Models
• 4Runner Parts • Avalon Parts • Camry Parts • Celica Parts • Corolla Parts • Cressida Parts • Echo Parts • FJ Cruiser Parts • Highlander Parts • Matrix Parts • MR2 Parts • Mr2 Spyder Parts • Paseo Parts • Previa Parts • Prius Parts • Prius C Parts • Prius V Parts • Rav4 Parts • Sequoia Parts • Sienna Parts • Supra Parts • T100 Parts • Tercel Parts • Tundra Parts • Van Parts • Yaris Parts
Scion Parts for our Popular Scion Models
• xA Parts • xB Parts • tC Parts • xD Parts • iQ Parts • FR-S Parts • iA Parts • iM Parts
Northridge Toyota proudly serving Northridge, Chatsworth, Sun Valley, North Hollywood, Van Nuys, Mission Hills, Reseda, Arleta and the greater Los Angeles area.
Need a rare or hard to find replacement parts?
Contact us!
1(818)709-4762