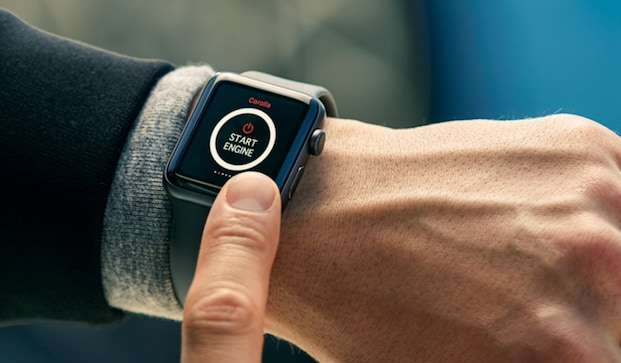 Remote start systems are convenient, helpful features that are becoming increasingly available as an option in new cars--including many of the new Toyotas at our dealer in Northridge. On chilly days, remote start can help you get the heat pumping without leaving your house; on hot ones, you can get the AC blowing cold without having to endure those sticky hot car seats.
But if you're just getting back into the car market and are new to remote start systems, you might have a few questions about them. So, Northridge Toyota has put together this handy Remote Start FAQs page
How do I use remote start?
If you opt for a Toyota equipped with remote start, you can engage it by pressing the lock button on your key fob three times, holding the third press for about three seconds.
How long will my Toyota run once remote start is initiated?
Once you've engaged remote start via your Toyota key fob, your engine will start and run for 10 minutes before shutting down. If you want to prolong the idle, you can again press the button on your fob to add an additional 10 minutes of idling.
How far away will I be able to start my car?
The Toyota remote start system will work from up to 80 feet away, meaning you can fire up your engine on your walk through the parking lot, or get it going from the kitchen window before your morning commute. It's important to note that walls and other obstacles can interfere with your key fob's range, so your capabilities may vary depending on where you are.
Why does my Toyota shut off when the door is opened?
To guard against theft, your Toyota's engine will shut down once one of the vehicle's doors has been opened--that way, no one can sneak in and drive off in your car while it sits in the driveway. You'll simply have to enter your car and turn the ignition the way you always do, but this way your engine and heat or cooling system will have gotten a head start to get you comfortable and on the road quickly.
If you'd like to check out remote start and all of the other innovative features that new Toyota models have to offer, come visit us at Northridge Toyota. Our experienced service and parts team will be able to answer any other functionality questions you may have, and our terrific sales group is ready to assist you through every step of the new car buying process.