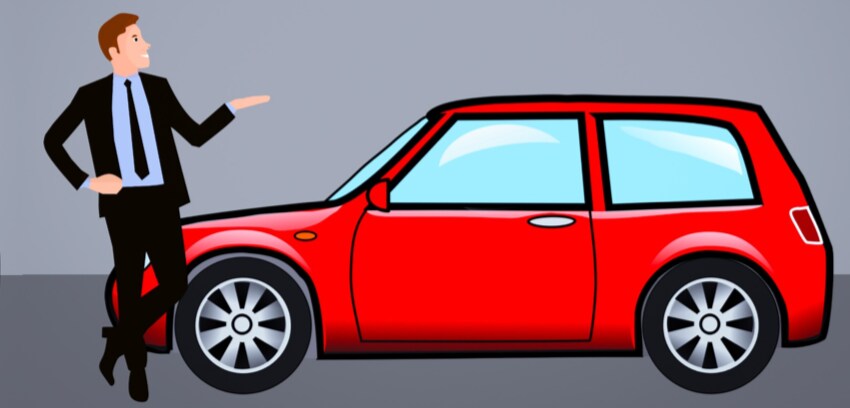 Buying a used car can be stressful: You want to score a great deal, but you don't want to be adopting a rolling headache. At our Reseda area
Toyota dealer
, we offer a
great selection
of used cars and an honest, no-pressure buying experience. Still, used car buyers should always be sure to ask all the right questions when shopping for a vehicle, just to make sure no surprises pop up when they drive off the lot. Here's some key questions you'll want to ask, no matter where you're shopping for a used car.
Do all the interior systems work?
Modern cars have countless electric components, from the power windows to the stereos to the remote locking system and now to touch screens and backup cameras. Things like these are liable to stop working in time, and they aren't the easiest systems to fix. Be sure to ask the salesperson about all of them when considering a used vehicle. Likewise, you'll want to ask about the AC and heat--if you're buying a car in the cooler winter months you might not think to ask if the AC is ice-cold, but when the Reseda summer rolls around, you'll wish you did!
Has it ever been repainted?
This is a less obvious question, but a very important one nonetheless. Cars are sometimes repainted for style or to obscure past damage and repairs, and it's good to know if your vehicle is still in its original skin. Secondary paint jobs aren't always done professionally, also, so you want to be sure you aren't going to be seeing paint chips or rust just months after buying.
What condition are the brakes in?
A few looks at the outside and a solid test drive aren't going to tell you how much life there is left on the brakes. Of course they need to be replaced periodically, but you want to know if that work is due sooner rather than later, and how safe the car is at the moment you are buying it.
Will it pass/has it passed inspection?
If you buy a car, it has to be legal to drive the thing. You want to see how recently it has been inspected, and also ask about its prospects for passing its next test. This should also lead to questions about the condition of the catalytic converter and exhaust system, because problems there can cause a car to fail its emissions test.
Does the car have any leaks?
Leaks are another issue you might not notice from a few glances and a brief spin behind the wheel. But whether it's oil, antifreeze, or transmission fluid, it'll be a big problem, and one that a salesperson who has had the car on their lot for any amount of time will know about.
Does the dealer have its clean title and full Carfax?
Perhaps the most important things you can ask for are a clean title and a detailed Carfax report. Those will tell you if the car has been in any mechanical, legal, or accident trouble in the past. A detailed history of a car's incidents and service record can give you the assurance you need to buy comfortably.
At Northridge Toyota, we understand the used car buying experience quite well. We've proudly served drivers from the San Fernando Valley and Los Angeles County for more than 40 years, and we gladly offer new and used sales along with great mechanical service, whether you bought from us or not. If you're considering a new or used Toyota, stop in to see us today, or give us a call at 833-889-1924.