Get a PrePaid Card when you buy 4 qualifying tires.
Buy a new set of four qualifying tires at Northridge Toyota and get a Prepaid Card after mail in rebate submission.
Visit Northridge Toyota for complete details.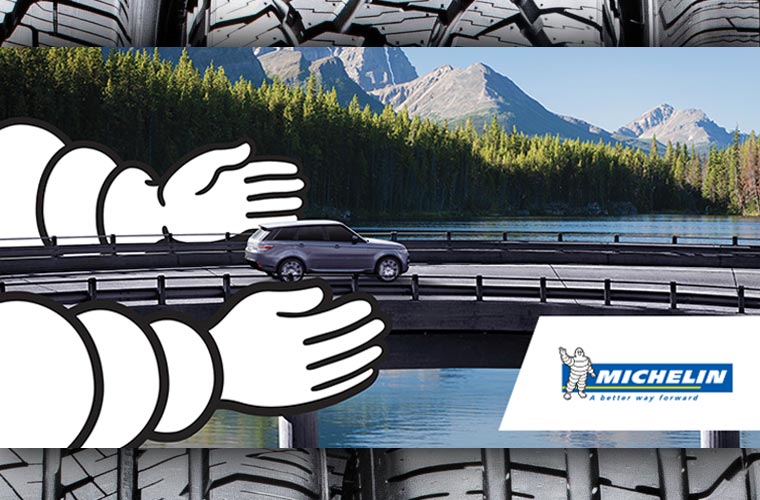 2017 Michelin Dealer Tire Summer Promotion
Receive up to $70 Mastercard® Reward Card by Mail-in-rebate with the purchase of four new select Michelin® passanger or light truck tires from 6/26/2017 – 8/5/2017.
Submit Your Claim Online
Rebates submitted online are processed faster. To submit your rebate online go to www.tirerewardcenter.com and follow the easy step-by-step instructions.
Processing updates available online
Rebates must be submitted online by September 09th, 2017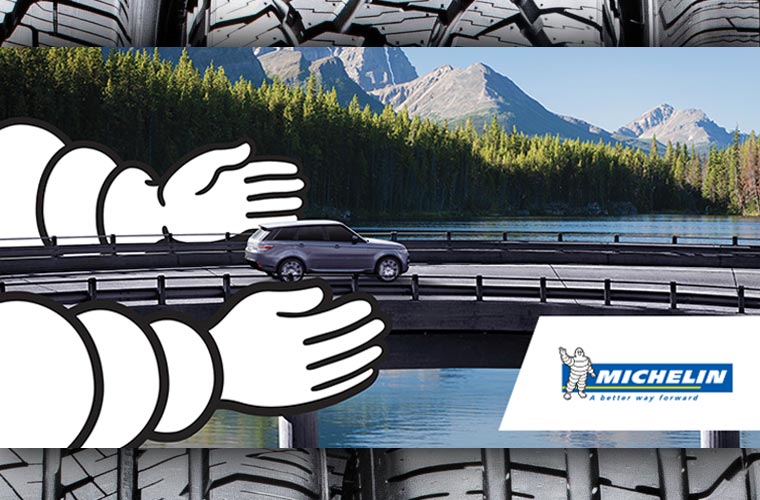 Track the Status of Your Claim
To check the status of your rebate go to www.tirerewardcenter.com/Michelin/Login.aspx or check your email. If you have not received information after 6 weeks, please call 1-866-212-9619 (M-F 8:00am – 8:00pm EST)
Please allow 4-6 weeks to receive your Mastercard® Reward Card by mail.
Questions: Call 1-866-212-9619
Promotion Terms and Conditions
2017 Michelin Dealer Tire Summer Promotion
* Offer valid for residents of the United States only who purchase from a participating dealer located in the fifty (50) United States, District of Columbia ("US") and U.S. Territories (Puerto Rico, Guam, and U.S Virgin Islands). Purchase must be completed between 06/262017 and 08/05/2017. Limted of one(1) redemtion request ($70 MasterCard Reward Card®) per purchase of four(4) new Michelin passenger or light truck tires. Limit of three(3) redemptions per household. Must be at least 18 years of age or older at the time of purchase to be eligible.All request must be postmarked or received on or before 09/05/2017. Please allow four(4) to six(6) weeks for delivery of $70 MasterCard® Rewards Card via mail.Sales to Original Equipment manufactures, fleet, wholesalers, business accounts and purchases for resale are not eligible for this promotion. Original Equipment tires DO NOT qualify. Purchases from warehouse clubs (e.g., Sam's Club, BJ's, Costco), mass merchandisers (e.g., Sears) and national retailers (e.g., Discount Tire, Tire Kingdom, NTB, Merchant's, Big O and southeast Toyota) are excluded from this promotion, but may be eligible for coverage under a store-specific promotion (see individual store[s] for details). In addition, purchases from any nonparticipating dealers are not eligible for this promotion. Tampering with, altering or falsifying information constitutes fraud. All decisions made by Michelin (or its authorized representatives) relating to the validity of any submission are final and binding. This promotion is subjected to all federal, state, local laws and regulations. Michelin reserves the right to modify or discontinue this offer, products and/or services at the time for any reason. No cash refunds. Please retain copies of the materials you submit. All request become the property of Michelin North America, Inc., and will not be returned. Michelin is not responsible for any lost, late, stolen, damaged, misdirected, incomplete, incorrect or illegible mail. No postage-due requests. For questions regarding this promotion, please call 1-866-212-9619 Monday through Friday between 8:00a.m. and 8:00p.m. ET. Please reference the 2017 Michelin Dealer Tire Summer Promotion when calling. Offer may not be assigned, traded, sold or combined with any other Michelin offers. THIS OFFER IS NOT VALID WHERE PROHIBITED OR RESTRICTED BY LAW.
The Reward Card cannot be reloaded with additional funds, nor can it be used at an ATM. Reward Card expire six(6) months after issuance. No cash acess. Fees apply. Forcomplete terms, conditions and fees, see the Cardholder Agreement in your card package. Reward Card issued by U.S. Bank National Association pursuant to license from MasterCard International Incorporated. MasterCard is a registered trademark of MasterCard International Incorporated.